The Long and Partly Personal Story  (for the Short Professional Story, click here)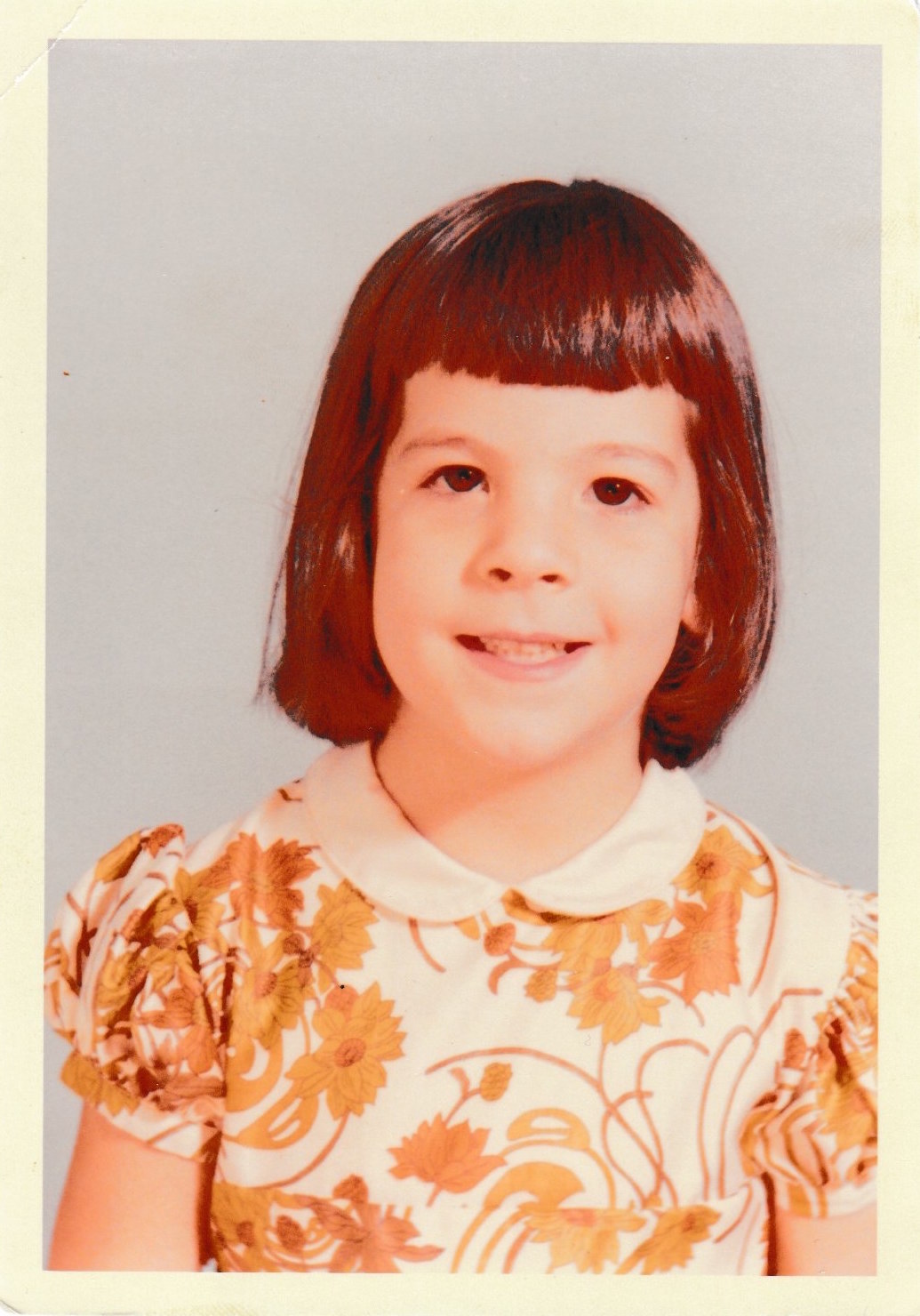 As she writes this biographical page (in the third person, feeling quite self-conscious), Lisa looks out from her second-floor home office window, toward the direction, three blocks west, of the street where she grew up—a typical quiet suburban street in a typical New Jersey suburb—and she wonders two things.
First, how—after living in Southern California and Las Vegas; traveling the horse show circuit on East and West Coasts; and working in public relations in midtown Manhattan—did she wind up right back where she started? And second, why is it everyone else's lawn looks so much better than hers?
The second answer is easy: a writer, married to the self-employed owner of a tiny business, doesn't hire landscapers. The first answer is more complicated, but begins with something else that's easy: she married her high school crush.
Also, she's not complaining. About the lawn.
Also, Lisa and Frank are still crazy about one another, 30 years since the wedding, 42 years since their first date. He thinks it's great that she wrote a book, even thinks it's fine that she often writes essays that include stuff he did that isn't always flattering. They have two sons, men now, who are big fans of her writing too (at least that's what they say when the college tuition is due).
To back up: Lisa (Chipolone) Romeo grew up in a loud and squabbly Italian-American family. She began to write, she thinks, because as the youngest child, she found no one listened to her voice, but they did read. As her dad Anthony's polyester textile business thrived, there were lavish trips, and for Lisa, a half dozen horses.
She did all the standard things you'd expect for someone who began reading at four and writing at five: edited her high school newspaper, and earned a journalism degree. Lisa then spent three years working as an equestrian journalist—covering horse sports for dozens of domestic and international publications, while she herself competed on the circuit with her horse Cool Shoes (his name a portend of stuffed closets to come).
A twelve-year career in public relations followed, along with marriage, two kids, and the move back to her hometown, where she still lives—and looks out the window while she writes.
After completing an MFA degree, Lisa began teaching creative writing. All along, she's written and published hundreds of personal essays in media venues ranging from the New York Times to The Chronicle of the Horse, to Baristanet, the quirky news site for Montclair, the much cooler suburb a half-mile east.
Her first solo book, Starting with Goodbye: A Daughter's Memoir of Love after Loss, will be published by University of Nevada Press in May, 2018. Why a Nevada press? Because the story partly takes place in Las Vegas—where her parents retired, and where her father died; his death is the impetus for the memoir. What happens between father and daughter after he died is the heart of the story, the story that lived in Lisa's head for six years as she wrote the book, even when she was cooking and walking—the only two activities that pull her away from the keyboard.
Many winter days, Lisa writes in her second-floor home office while wearing one of her Dad's sweaters. You'll have to read the book to find out why.    
The Short Professional Story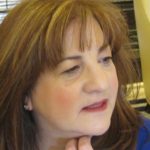 Lisa Romeo is the author of Starting with Goodbye: A Daughter's Memoir of Love after Loss, (University of Nevada Press May, 2018).
She works as an editor, teacher, and freelance book manuscript editor. Lisa's work is listed in Best American Essays 2016, and she has been nominated for additional BAE and Pushcart Prize awards.
Her essays, articles, and nonfiction narratives appear regularly in literary venues, including Brevity, Under the Sun, Barnstorm, Sweet, Front Porch Journal, Word Riot, Full Grown People, River Teeth's Beautiful Things, Blue Lyra Review, Lunch Ticket, The Nervous Breakdown, and Sport Literate, among many others. She's also published in the New York Times, O The Oprah Magazine, Inside Jersey, Pittsburgh Post-Gazette, Victoria, Brain Child, Palm Beach Illustrated, Babble, Motherwell, Your Tango, Purple Clover, NJ Bride, and New Jersey Monthly, among others. She's also contributed to many essay anthologies.
Part of the founding faculty, Lisa is now Thesis Director for the Bay Path University MFA program, and she has taught previously at Rutgers and Montclair State Universities. She also leads workshops for The Writers Circle in northern New Jersey, coaches writers privately, and is an editorial consultant. She created and for six years ran the popular online *I Should be Writing* Boot Camp course for experienced writers of all genres.
Lisa is a frequent presenter at writing conferences and literary events, including Hippocamp Conference for Creative Nonfiction Writers, Italian American Studies Association, NJ Women Who Write, American Society of Journalists and Authors (ASJA), and Books NJ. She received a grant from the Vermont Studio Center and was the first recipient of the Conference Education Scholarship from the ASJA.
Other professional activities include serving as an editor for two literary journals, undertaking select ghostwriting projects, and doing some occasional poetry and humor writing (though not humorous poetry!).
Lisa's MFA degree is from the Stonecoast Program at University of Southern Maine, and she earned a B.S. in magazine journalism from the Newhouse School at Syracuse University. In previous careers, Lisa has worked as an equestrian journalist, a public relations specialist and agency owner, and a real estate sales troubleshooter.
Even while she's preparing for the launch of Starting with Goodbye, Lisa is at work on her next book.